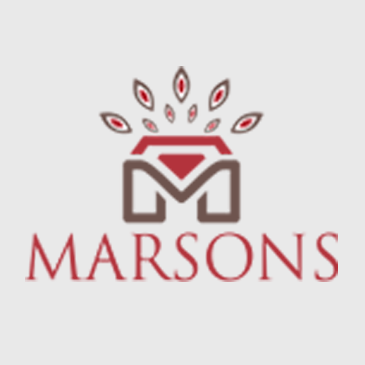 Marsons Gems and Jewellery International LLP is a renowned name in the field of gemstones aimed at fostering the growth of its customer base and at crossing milestones across the length and breadth of the globe. The company runs in partnership, with Mr.Faiz Ur Rahim being the working partner and his father, Mr. Aziz Ur Rahim, providing the company with a financial backup. A pioneer in the field of export of gemstones at a worldwide scale, the company intends to add to your beauty and adorn you with the latest-in-trend gemstone jewellery.

Marsons is an active member with Jeweller's Association Jaipur, International Coloured Gemstones Association and Gems and Jewellery Export Promotion Council of India. We procure rough gemstones directly from mines across the globe and run our own in-house manufacturing. We deal with precious and semi-precious gemstones and offer a wide range of designer accessories for both, men and women.

Our Top Grade AAA Quality gemstones are supplied to some of the leading jewellery houses in various parts of the world, with London and New York being the primary ones. Spread across a network of over 1000 global vendors, we offer one of the largest collections of exceptional gemstones with each piece being a symbol of perfection.
Marsons Gems and Jewellery International LLP is the brainchild of Faiz Ur Rahim, a vigorous young achiever with the knack for spinning a nimble yarn, currently pursuing Business Management. He entered the field of gemstones four years back and started getting the hang of the subject. Faiz took over the company two years ago and solely runs the business. Apart from being a keen connoisseur of gems, Faiz also holds expertise in the field of emeralds. Faiz aspires to shift from conventional mode of business to incorporating technology and create a hassle free business environment working in line with the suppliers and buyers. Marsons has developed an iPAD application, under the counsel and hawk eyes of Faiz that would go offline and would be exclusively available for our esteemed buyers to check MARSONS ever growing inventory from anywhere in the globe. This would enable the customers to buy gemstones without a troublesome experience. Faiz's father and a source of constant inspiration for this young entrepreneur, Mr. Aziz is a lighthouse to the business. He has invested in diversified businesses and has been the running force behind several startups. His global contacts has undoubtedly and indubitably been an asset to the company. His experience in gemstones dates back to 1980s, with Jaipur being his onset. He commenced with supplying gemstones in the local market and it was Faiz who carried the business forward and took it around the globe while Mr. Aziz switched his focus to the field of Constructions, Foreign Exchange etc.
Our gemstone jewellery ranges in design to suit your budget, mood and occasion. We are one of the leading gemstones giants positioned to cater to the needs of stylish men and women. Our pivotal aim is to revolutionize the jewellery and lifestyle of people, with our focus gripped on affordability, quality and user experience.

Our gemstones are primarily supplied to jewellers, Gemstone Wholesalers, traders, collectors and designers. We deal with precious stones, for instance, emeralds, sapphires and ruby; semi-precious stones that include more than 100 types of stones and fossils that include the rarest fossils one could ever get. We administer huge inventories of stones that are furnished, and further supplied to top designers of the world. We understand how important your jewels are and how they are an extension of your personality. Henceforth, the latest addition to the business will be that of Silver jewellery. Marsons has its own casting unit and an in-house setup for casting silver jewellery.

We execute 92.5 sterling silver as well as gemstone-studded silver jewellery. Apart from having our own casting unit, we also make available handmade jewellery to our customers since investing in quality pieces that are handcrafted is always fruitful since you remember to get what you just paid for. We have an inventory of more than 100,000 designs growing rapidlyand can design anything and everything as per your whims and fancies. MARSONS has also started importing Metal fashion Jewellery and is working brilliantly to supplyit across every nook and corner of India. Fundamentally, we deal with alloy and metal jewellery that would be made available to you at the best price. This is because we eliminate various levels of profits and produce the best gemstone at the best prices.
Our gemstones add an aura that compliments your personality, making a regal statement. We are hailed as the best choice when it comes to choosing the world's favourite gemstone jewellery. We have been able to achieve such feats because we believe that the people and the community within which we operate are the cornerstones for our success.

Marsons believes in business ethics based on certain standards of behaviour and moral principles and in maintaining long-term relations. We intend to ensure that a certain required level of trust exists between consumers and various forms of market participants with our business. As you explore with fresh avenues to shop with Marsons, you can be sure that the quality we deliver will stay as impeccable as ever. Each and every product is well-tested and aims at delivering you the best experience with gemstones.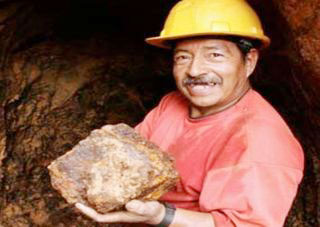 We are steadfast with our concern to the ethical sourcing of our products and work closely with suppliers at mines across the globe to ensure that they adhere to our code of conduct, which outlines strict standards of business behaviour.

MARSONS rough stones are sourced through suppliers that adhere to our concern, preventing the distribution of conflict stones both in rough, cut and polished stones. Conflict diamonds and stones are those smuggled by rebels to finance wars against statutory governments.
Marsons Gems and Jewellery International LLP would like to work with designers, jewellers, retailers, wholesalers, online-sellers, start-ups and potential people who wish to head towards the pinnacle. We are in the process of developing an online E-commerce system to sell all types of jewellery. Also, within a few months, an inventory base would be set-up in Hong Kong and New York to supply gemstones to jewellers and designers in no time since the shipping time taken to deliver the goods shall be minimized.